Packages
Marketing strategies that create lasting positive change by aligning your brand experience (BX), customer experience (CX), and employee experience (EX).
Discover our Programs
Creating alignment and agility within your business is the key to success.
Brand Experience
Challenge or issue: External pressure forces a change.
Solutions: Market analysis, Strategic planning, Brand DNA, Communication strategy and Marketing management
Customer Experience
Challenge or issue: Internal frustration forces a change.
Solutions: Persona, Customer journey, Satisfaction survey, Voice of the customer and CX training
Employee Experience
Challenge or issue: Lack of staff forces a change.
Solutions: Employer brand, Employee satisfaction survey, Organizational development, Employee voice and HR marketing training
With patience and perseverance
you can achieve anything.
Our Packages
Marketing strategy packages tailored to your business' unique needs.
Alignment
What
360⁰ Vision of your BX and CX:
Brand DNA
Customer survey
Persona
Customer journey
Action plan
Who
Organizations that want to align their positioning with the needs of their customers.
Duration
6 months
Agility
What
Alignment activation. "Alignment" package plus:
Optimization of inter-departmental processes
Internal and/or external communication strategy
Support for implementation
Who
Organizations that realize that their internal silos and current approaches hinder their growth.
Duration
12 to 24 months
Growth
What
Marketing department support:
Market analysis and/or competition
Brand DNA
Marketing and communication strategy
Marketing department support
Who
Rapidly growing organizations, no formal marketing department yet, or maternity leave
Duration
9 to 24 months
Transformation
What
Alignment of the three spheres. "Alignment" and "Agility" packages plus:
Strategic planning
Organizational development strategy
Voice of the customer
Employer branding
Training and transformation support
Who
Complete transformation through alignment of the three spheres to bring your organization to the next stage of development without burning everyone out.
Duration
24 to 36 months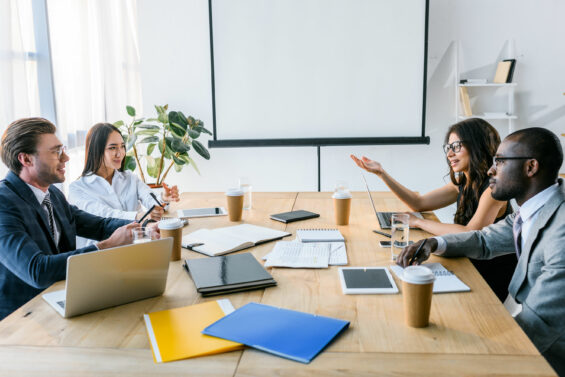 Try our diagnostic
Discover the current status of your brand experience, your customer experience, and your employee experience
Take the free diagnostic