Your client should be your only focus!
May 17, 2019

|
Nathalie Dion
2 min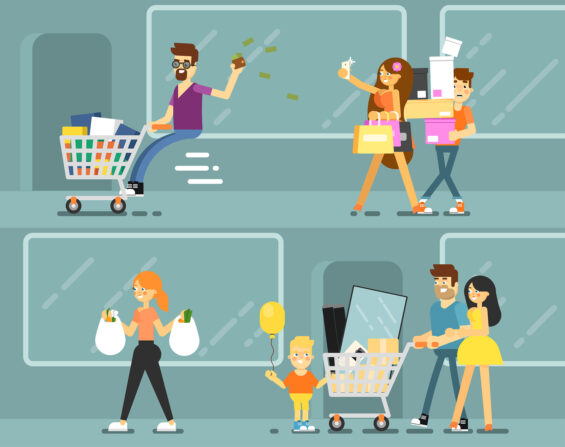 Your client should be your only focus!
All businesses have one point in common: clients.
Whether you are a leader, a manager, or an employee, clients are your common link. Without him or her you would not exist. Without clients there are no sales and without sales there's no business.
It's a simple as that.
Common Reality
The reality is that in spite of the fact that everyone agrees that putting clients at the center of all processes, they are often forgotten. Their importance is lost between urgent tasks, employee requests, bank deposits, the end of month, the documents that need to be sent to the government, a meeting at your child's school, a back ache, your grocery list, etc. It's easy to forget about clients in the whirlwind of daily life.
Remember all the efforts you placed on getting new clients… is this same importance and emphasis placed on keeping them?
Best practices
Begin by gaining a better understanding of your ideal customer: gender, age, revenue, habits, family situation, where they live, etc.
Adapt your message to your client and not the other way around.
Make sure you understand how the customer wants to be served. Customers who visit a bank do not have the same expectations as those who visit the garage or a restaurant.
Depending on your type of client, take a few minutes to interest yourself in their social media channels.
To create a customer "WOW!" develop and implement processes. To begin drafting these processes, put yourself in your customer's shoes. From the moment they are at home thinking about your product/service right up to the actual purchase. And when I suggest, "put yourself in their shoes" I mean it literally – go through the process of purchasing a product from start to finish and do exactly what a customer would do.
Opportunities to create a "WOW" impression can include:

Recognize either by mail or telephone occasions such as birthdays, anniversaries, Holidays, weddings, death, career changes, etc.
Schedule client appreciation activities
Develop a satisfaction survey
Ask for references
Clarify, for example, the information required to improve the experience of making an appointment: address, contact information, directions, where to park, etc.
Ensure that customers have priority parking over employees
Make sure that the offices and reception are safe and secure
Have a waiting room that is clean, bright, welcoming, with reading materials, music, and with a pleasant smell.
Ensure that washrooms are clean and well stocked
Offer a beverage: coffee, tea, water or sparkling water
Give a useful promotional item such as a pen or a mug
Ensure that verbal and written communications are always at their best

Think of all your clients:

New clients
Current clients
Prospects
Loyal, order clients
Undesirables clients
Supplies and employees can also be considered as clients
Personalize your approach for each type of client. Begin to document these processes and create the necessary tools to standardize the approach.
What's next?
Those who succeed
After all this work there is still one crucial point missing…communicating it to your employees.
The most successful companies know and study their clients regularly adjust themselves accordingly to the feedback they receive. They involve their employees at each step of the process. Communication is, and will always be, a key element to transform your ideas, your values, and your mission to all of your customers.
Remember, without clients, your company wouldn't exist!