3 reasons to integrate LinkedIn in your marketing strategy
August 16, 2016

|
Elke Steinwender
1 min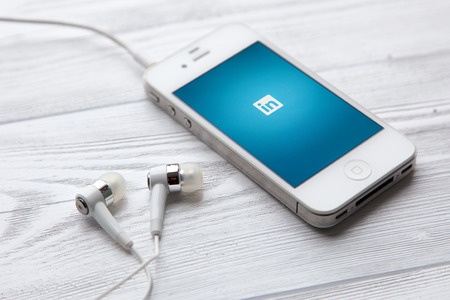 The latest statistics prove it: more and more entrepreneurs, executives, and employees have a LinkedIn account. In fact, at this time, there are 433 million profiles. Nevertheless, many people open their account and stop there.
Here are 3 reasons why you should integrate LinkedIn in your marketing strategy.
Reason #1: It's a simple and effective touch point. It's a fact 80% of sales are completed between the 5th and the 12th contact (!!! –Marketing and sales takes patience and perseverance). Here is a simple and efficient way to use LinkedIn for at least one of these touch points: after you have met someone at a meeting or networking event, invite this person to join your network on LinkedIn. If you remember to take the time to write a personalized message, this can count as two touch points!
Reason #2: Maximize References. If I asked you what would you prefer: doing a cold call or following up on a reference? Which one would you choose? If you are like most people, including me, you would choose the reference. Here's how LinkedIn can help proactively ask for references. Identify a company with which you would like to work with, enter the name of the company in the search bar. LinkedIn will give you a list of names. If you have first level connections in this company, contact them directly. Otherwise look at the second level name, click at that person's profile and look who you have in common. Then contact this person and ask for an introduction.
 Reason #3: Showcase your expertise, credibility, and trust. People buy from people they trust. A well-crafted and optimized LinkedIn profile can showcase your expertise, which could help you build your credibility. Expertise and credibility will help you create trust.
Note: LinkedIn, as with all other social media platforms are an ingredient in your marketing strategy and not the main meal. As mentioned above, LinkedIn is a solid tool to integrate into an overall strategy.
As always, it's a pleasure to provide you with your daily dose of marketing!