How to build your employer brand
June 2, 2023

|
Elke Steinwender
3 min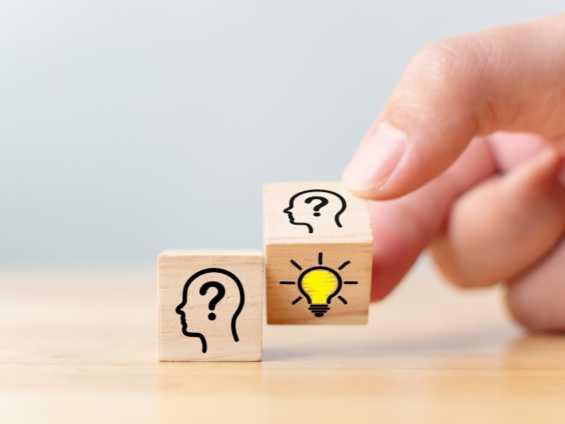 Employer branding is the articulation of your employee experience with the goal of attracting new talent, but how do you build an employer brand concisely and effectively?
Still not convinced of the need to invest time, money and effort in developing your employer brand? I invite you to read our web page on the reasons to develop your employer brand.
Just before jumping into the topic of how to build your employer brand, and address a few key issues, namely what the employer brand is and is not.
What is the employer brand?
The employer brand is not just about measuring employee satisfaction: your employee or collaborator may be satisfied with their job, but not have a memorable experience with your company. Employee experience is a holistic and proactive view of your relationship with your employees, candidates and collaborators, and of your organizational structure.
The employer brand is the process of creating and maintaining an organization's reputation as an employer. It involves the articulation and communication of your organization's image, values, and culture, and communicating these to potential employees. A strong employer brand can help an organization attract and retain top talent, and can also improve employee engagement and loyalty.
5 steps to build your employer brand
1- Start with why
A company's culture plays a crucial role in employer branding. A positive and inclusive culture can help attract top talent and create a strong employer brand. You know your business better than anyone else. Through our cocreation workshops, we help you to clarify and articulate your purpose – that one thing that sets you apart from everyone else. We invite you to consult our web page on our approach for more details on this subject.
2- Develop your employee persona
While persona's are traditionally used in marketing or in a customer experience context, they are also very valuable within the context of the employer brand. By drawing a portrait of your employees by major role, you can better identify their needs and meet their expectations. By crafting the employee persona, you will be able to identify the similarities that bind certain employees together and create a better map of their ideal journey.
3- Map the employee experience – today's and tomorrow's
The employee experience is an important aspect of employer branding. It includes everything from onboarding to ongoing development and training, as well as employee benefits, perks, and work-life balance. Also, a clear understanding of the employee's role within the company is critical to achieving this goal. By having a well-defined role, each employee can both understand his or her contribution to the success of the company and remain well supported on a daily basis. Helping employees gain a better understanding of their role is the employer's responsibility. Respecting the commitments related to a specific role is the employee's responsibility. The evolution of this relationship over time is a joint effort. The effort placed in opening clear communication paths throughout the employee journey is facilitated through the use of a clearly mapped employee experience.
4- Internal and external communication plans
Communicating your employer brand is as important as the strategy itself. Indeed, a strong, well-defined employer brand is worth little if it is not communicated to your teams, employees and potential candidates. However, in order to create an effective communication strategy, it's essential to directly link your communication goals to your organization's priorities. Specifically:
An external communication plan may be needed for:
Effectively positioning your company against the competition;
Communicating the added value of the company;
Building your notoriety;
increasing your visibility;
Attract new talents.
An internal communication plan may be needed for:
Improve teamwork ;
Break down internal communication silos ;
Build a corporate culture aligned with your values ;
Attract potential candidates to fill vacant positions ;
Mobilize team members in a project that requires a high level of change (ex.: integration of a new CRM or ERP software) ;
Create a sense of belonging to the organization.
5- Employee brand book
The Employer Value Proposition (EVP) is the unique value proposition that an organization offers to employees. It includes elements such as compensation and benefits, opportunities for growth and development, and work-life balance. All of these elements are usually presented in an employee handbook, so this manual becomes your brand book.
Though not mandatory, we also recommend to include into your employer branding process a voice of the employee program.
Employee advocacy is an important aspect of employer branding. Employees who are engaged and enthusiastic about their work can be powerful ambassadors for your organisation, helping to attract top talent and enhance the employer brand.
Overall, a strong employer brand can help an organization attract and retain top talent, improve employee engagement and loyalty, and enhance the overall reputation of the organization.